Creation of SEA excellence centers
The purpose of this activity is to find up to 5 NGOs in the region, who would develop a "simulation" SEA report. Their selection was done after the initial training which took place on June 23rd, 2021 and expression of interests from the participants.  We have selected the following organisations: Ecohome (Belarus),  Research-Intellectual Club "Dialogue of Generations" (RICDOG) (Georgia), Center for Environmental and Legal Initiative "Globus" (Kazakhstan), Public Organization "Youth Group for Environmental Protection" in Sughd region (Tajikistan) and the Black Sea Women's Club (Ukraine).
They were tasked to prepare SEA simulation reports related to a real infrastructure plan/program (adopted or draft), using such plan/program as a testing material. This will ensure they can use actual data. The key of this task is to get hands-on experience related to how such reports are produced, what challenges experts face and what opportunities this creates for civil society. This will include the scoping stage at which the content/examinations needed for environmental report will be defined, draft prepared by lead NGO in consultation with other NGOs, in particular working on health and environmental issues and final scoping document then sent to consulted stakeholders. The project consultant works with and advices these organization throughout the whole process of preparing the SEA simulation reports.
They will also produce final report with recommendations and lessons learnt, to be made public in Russian and English. The recommendations will address how civil society and local population can use SEA to have their voice heard, what needs to be considered by planning authorities when organizing public consultations and how the public should prepare for such consultations.

We hope that by completing these steps, these organizations will become a leading excellence (community) centers for SEA in greening the infrastructure area related to transport sector.

Here is a brief information about five organisations which participated in this activity and are trained to apply SEA in transport sector. As the result they are able to assist other organisations on these issues.  
Belarus - Ecohome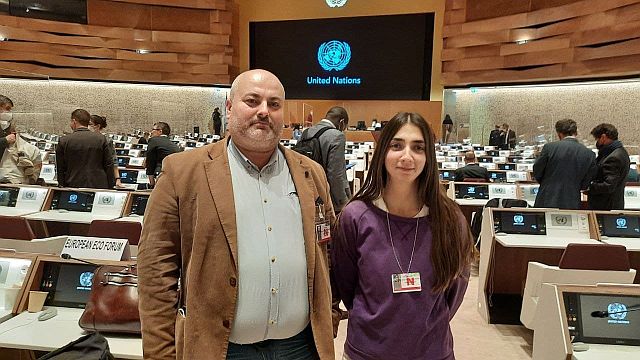 NGO "Ecohome » is oldest environment NGO in Belarus, founded in 1996 and is based on the principles of democracy and sustainable development. Together with the supporters «Ecohome» is trying to create harmonious relationship among and around us, in a house, in the country, in the world, in the universe. The main objective of NGO «Ecohome» is to promote ecological way of life and ideas of sustainable development.

Main activities include: * Legal Service; * Anti-nuclear campaign and promotion of the renewable energy; * Consulting service "Green phone"; * Awareness raising about the persecution of environmental activists; * Permaculture and organic agriculture; * Eco-Art.

On August 31, 2021 NGO Ecohome was liquidated by Supreme Court of Belarus.  Decision of the Meeting of Parties of Aarhus Convention adopted on 21st of October 2021 recognized liquidation of Ecohome as a mean of persecution on environmental activists.

Ecohome is part of national and international organizations and unions: RADA (Belarusian National Youth Council), the Green Network, the Association of life-long Learning and Enlightment, European ECO Forum.

https://ecohome.ngo/

Georgia - Research-Intellectual Club "Dialogue of Generations" (RICDOG)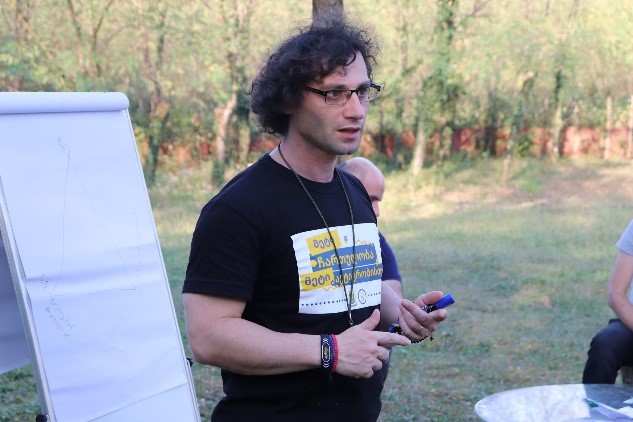 Research-Intellectual Club "Dialogue of Generations" (RICDOG) wants to create a space where people of different ages will have a harmonious relationship with each other. Our mission is to resist the alienation between generations and gain our knowledge, skills and experience exchange on which our joint participation in any activities will be successful. We encourage everyone to be active everywhere and always, in order to have successful present and future generations and create healthy environment.
The club aims to promote the intergenerational respectful relationship environment, civil society, democratic processes and the development of science, among various nations in the spirit of tolerance and mutual respect between the world of culture, science, literature research, intercultural dialogue, human rights, the nature and environmental protection and conflict resolution.
Promote the development of democratic processes, human rights and freedom, freedom of speech and the development of democratic institutions, a free electoral environment and the formation of an open civil society;
To promote the popularization of science and scientific sectors, increasing youth participation in scientific work, scientific career planning, scientific research will be encouraged and supported;
Promote youth development, support and encouragement to engage in civil activities, identify their skills, formal and non-formal education and active involvement of citizens in its formation;
To promote environmental awareness and cultural formation processes in the fight against climate change, environment and natural resource protection, scientific and research work on environmental issues and to inform the public about the developments in the environment;
Promote the development of culture, intercultural relations, multicultural area and the environment, cultural sectors and identify new talented generation.
The main directions of the organization are: Science, Youth, Democracy, Climate Change, and Intercultural Dialogue.
 
Kazakhstan – NGO Center ecology - legal Initiative "Globus"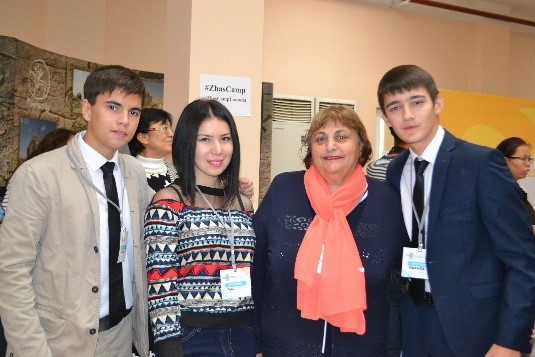 The mission of the Center is to conduct environmental educational programs to develop civic engagement in Atyrau region. We also carry out public environmental monitoring and public environmental impact assessment of oil projects in the Atyrau region and offshore oil operations in the water area of the North-Eastern Caspian.  We are also experts in the implementation of strategic programs and projects in our region. We encourage everyone to be active everywhere and always create healthy environment.
The main directions of the organization are Sustainable development, development of civil society, working with young people, conducting educational environmental projects and programs, conducting environmental monitoring of oil projects in the Atyrau region. The Globus Center began its work in 1998.

The purpose of  organization is to promote the sustainable development, solving environmental problems and overcoming climate challenges and threats;  conducting educational environmental projects and programs; work with young people; development of civil activism; protection of environmental rights to the population of the Atyrau; facilitate the development of sustainable development programs in the Atyrau region, popularize alternative energy projects, including renewable energy.

Main activities are focused on:
Increasing the role of NGOs in the adoption of socially significant solutions;
Independent environmental monitoring for oil projects in the Atyrau region;
To promote environmental awareness and cultural formation processes in the fight against climate change, environment and natural resource protection, scientific and research work on environmental issues and to inform the public about the developments in the environment;
Environmental education, including the development of ecotourism in the Atyrau region;
Working with young people; conducting youth Environmental Campuses, Eco-schools, quests for the development of young people and engaging young people, students in the development of environmental projects and programs, civil society and social activities.
https://www.facebook.com/profile.php?id=100050000173425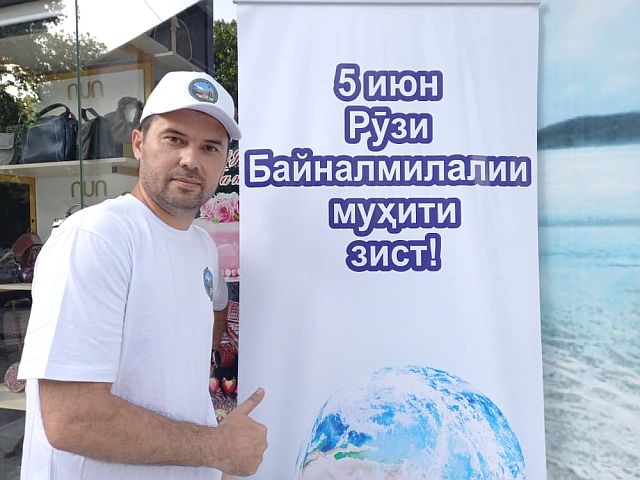 The organization began its activity in 2000 as an initiative youth group, and on October 2, 2003, it was officially registered with the Ministry of Justice of the Republic of Tajikistan.
Our mission is to promote the activation of the inhabitants of the Sughd region in the protection of the environment by conducting educational and practical environmental events, as well as informing the population about the social and environmental problems of civil society for sustainable development. To achieve the goals, our friendly team is engaged in the development and implementation of projects and initiatives to involve the public in the joint solution of social and environmental problems of our region.
Among others, these projects are aimed at: * Informing the population on the issues of environmental protection and rational use of natural resources; * Establishing cooperation in the development of cultural ties between the countries of Central Asia, holding cultural events to strengthen peace and enlighten the younger generation; * Involvement of mass media in informing the population on the solution of social and environmental problems of the Sughd region; * Preparation and broadcasting of special TV programs and videos about the problems of civil society for solving social and environmental problems; * Conducting social surveys and research in order to identify existing problems in society; * Increasing civic education and participation of the population in decision-making on sustainable development issues ; * Promoting the integration of environmental issues, sustainable use of nature, and disaster risk reduction at the local level ; * Ensuring the protection of the rights of youth and much more.

In accordance with our goals and objectives, our organization has implemented more than 40 projects at the level of cities and districts of the Sughd region, in particular, our organization has contributed to the development of the youth ecological movement "Green Patrols" in Tajikistan, the implementation of one of the major environmental projects for the disposal of uranium waste in the Sughd region, the adoption and introduction of environmental sections into the Development Programs for cities and regions of the Republic of Tajikistan, and others.
All information about our organization is on our website: https://ygpe.tj/ and facebook.com/ygpe.tj 

Ukraine - Black Sea Women's Club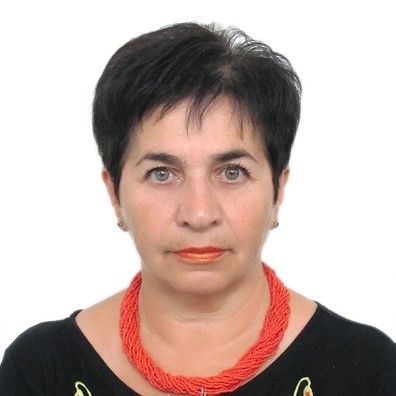 The Black Sea Women's Club is a non-governmental organization that unites women leaders of public organizations, activists, experts, women leaders of local authorities around the idea of ​​preserving the environment. We are focused on the ideas of sustainable development of Black Sea Region. We are working for energy efficiency in buildings, adaptation to climate change, clean air for all, development sustainable mobility, safe water for all, protection water resource and marine ecosystems.
OUR VISION - A fair and healthy planet for all. We see a world in which gender equality is achieved and all women, men and children lead dignified lives, sharing full personal responsibility for a healthy environment and just and sustainable world.
OUR MISSION - Involving women's priorities in policy and action. The Black Sea Women's Club has consistently advocated for the role of women in society and in decision-making process at the local, national and global levels.
OUR GOAL - Safe and healthy environment for all.  Referring to Article 50 of the Constitution of Ukraine, which enshrine the right of citizens to a safe environment for life and health, the NGO defines is main purpose of satisfaction, protection and realisation of member of the NGO their legal rights and freedoms, environmental issues, namely the protection of the environment and human health.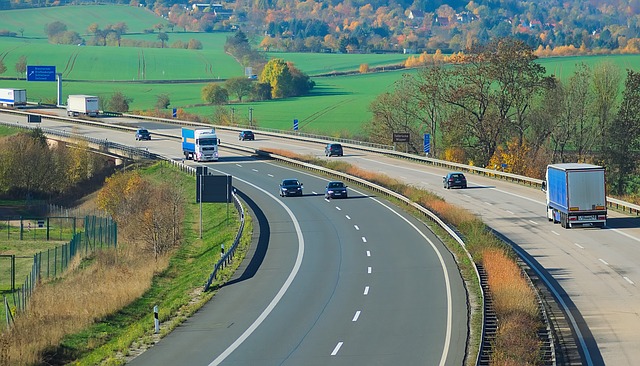 In spring 2021, we have started the new project "Improving skills of NGOs of EECCA-states to participate in procedures according to the UNECE SEA Protocol" were the European ECO Forum works together with Resource and Analysis Center "Society and Environment" (Ukraine) and Oekobuero (Austria).  The project is funded by the German Federal Environmentl Ministry's Advisory Assistance Programme (AAP) and supervised by the German Environment Agency (UBA). As the first activity within the project we have organised training for EECCA region NGOs on how SEA can be applied to infrastructure plans/programmes related to transport sector. Online training took place on 23 June 2021 with NGOs from 10 countries participating.The key topics of the training session were scoping and SEA report as being the most important steps in the SEA process from technical and practical point of view. Here you will find the training materials:

1. Agenda (English and Russian)

Presentations (all in Russian):
1. Introduction to SEA
2. SEA process in the transport sector
3. Scoping
4. Environmental baseline analysis
5. Impact assessment and its tools
6. Measures to prevent, reduce or mitigate any significant adverse effects and alternatives
7. Transboundary effects
8. SEA monitoring
9. SEA report and quality control
10. Consultations, public participation and decision-making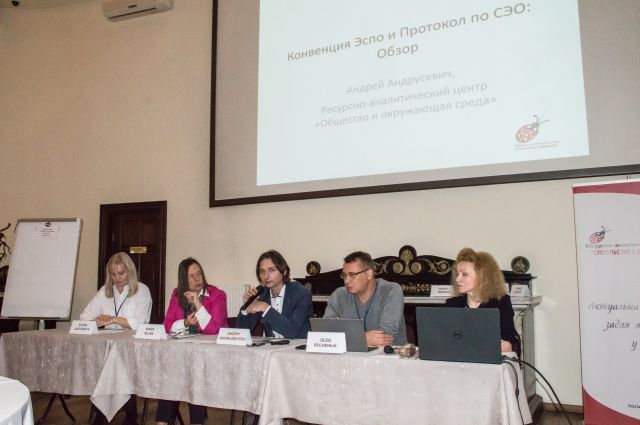 On November 2, 2018, the European ECO Forum organised a conference for non-governmental organisations from 11 countries of the EECCA region. The conference was held in Lviv (Ukraine) with the support of the German Environment Agency (UBA) and was part of our Espoo Convention project. You will find conference materials here:

1. Agenda
2. Espoo Convention and its Protocol - presentation by Andriy Andrusevych, Society & Environment
3. Relevant Regional Developments - presentation by Elena Laevskaya, Ecopravo
4. Relevant Regional Developments - presentation by Oleg Pecheniuk, Ecological Expertiza
5. European ECO Forum and other NGOs in the process - presentation by Mara Silina, European ECO Forum
6. NGO practical Experiences: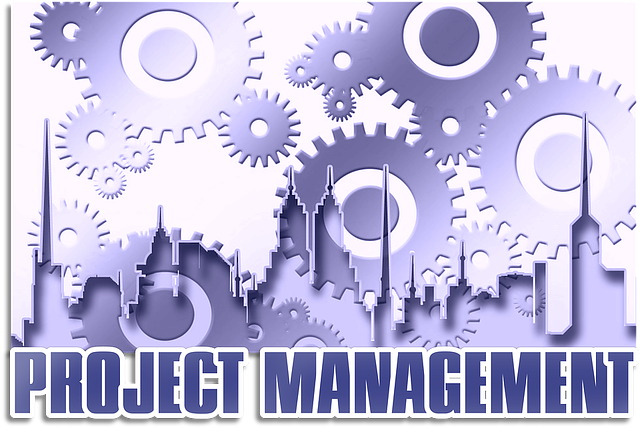 If you are located in a country where the project will be constructed (the "country of origin"), you can only enforce the application of the Espoo Convention. You should push your government to apply it, inform citizens in the neighbouring country about their rights and help to exercise them.
However, if you are concerned about a project that will be located in another country (in the "affected country"), you have specific procedural rights. But only if the following two questions can be answered with a "yes", you can exercise your rights to information and participation:
 
Is a proposed project listed in Appendix I to the Espoo Convention?
Is it likely to cause a significant adverse transboundary impact?
Possible problems
Lack of notification is probably the most frequent violation of the Convention. You can check whether a notification has been sent to your country by contacting your national focal point for the Espoo Convention (normally this is the Ministry of Environment). If no notification was sent, you can push your government to contact the country of origin and also put pressure on the country of origin yourself by contacting the focal point there or by contacting NGOs.
Note: If your government informs another country that it does not want to enter into consultations, this stops the whole process. It means you will not be consulted under the Espoo Convention.
You must be notified about the proposed project if the countries concerned have decided to enter into consultations. You have the right to be informed about the proposed project and submit your comments or objections. This is a joint obligation of your country and the country of origin. Today, many governments use electronic mail and websites to inform the public about such projects.
It is not enough to have only brief information about the proposed activity. Detailed documentation on environmental impact assessment (EIA documentation) must be developed and distributed to the public concerned.
You can express your comments or objections on the proposed project in several ways: at a public hearing in your country, by submitting written comments to your authorities (focal point of the Espoo Convention) or even directly to the relevant authorities of the country of origin.
The final decision to authorize a planned activity must take due account of your comments. It must include reasons and considerations on which the decision is based.
How to face upcoming problems?
In any case, the first tool to ensure compliance is national remedies (administrative procedures, courts).
At the same time, the Convention has a special body entrusted to oversee implementation of the Convention – the Implementation Committee.
As a member of the public, you can send a complaint (formally called "information") to the Implementation Committee alleging that a country failed to implement the Convention. Your complaint may allege non-compliance either by your own by another country.
In addition, if another state disregarded the requirements of the Convention, you can encourage your government to file a submission in a specific case. This would automatically trigger the case in the Implementation Committee.